Library
Some pubblications from Mr. Antonio Valentini and Mrs. Marialaura Marinozzi
Doing Business in San Marino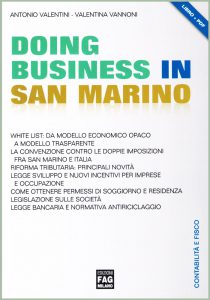 The book focus on the transition that the Republic of San Marino had from the opaque model to the transparent model of economy. The current international economic situation imposes to the Republic of San Marino and to other countries, not only a deep review of its economic model towards mechanisms of transparency and efficiency but also a real cultural change.
In this publication, the authors offer the reader an overview of the main elements and news on fiscal matters, tax, corporate and international issues characterizing this important step for the Country's economy.
written by Mr. Antonio Valentini and Mrs. Valentina Vannoni
–
Edizione FAG S.r.l.
Via Garibaldi, 5 – 20090 Assago (MI)
www.fag.it
San Marino an island in the storm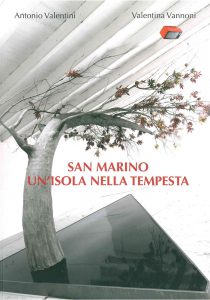 Throughout its secular existence, the Republic of San Marino, this "splinter of republican life" had to deal with unpredictable and threatening "storms", always resolved.
Recently, the birth of "Europe" as juridical and political subject imposed to the small Republic of San Marino an additional new challenge linked to a potential process of integration with a market of over 450 million people. The events occurred in the last decade had a strong influence on the negative parable, of that "non-economic model," spontaneously developed by the late Sixties and entered irrevocably into crisis in the first decade of the third millennium.
From here on, the Republic of San Marino will emerge stronger only if a new reformer course will disrupts the inaction of the past decade.
written by Mr. Antonio Valentini and Mrs. Valentina Vannoni
–
AIEP Editore S.r.l.
25 Via Rancaglia, San Marino
www.aiepeditore.net
Prevention of Genocide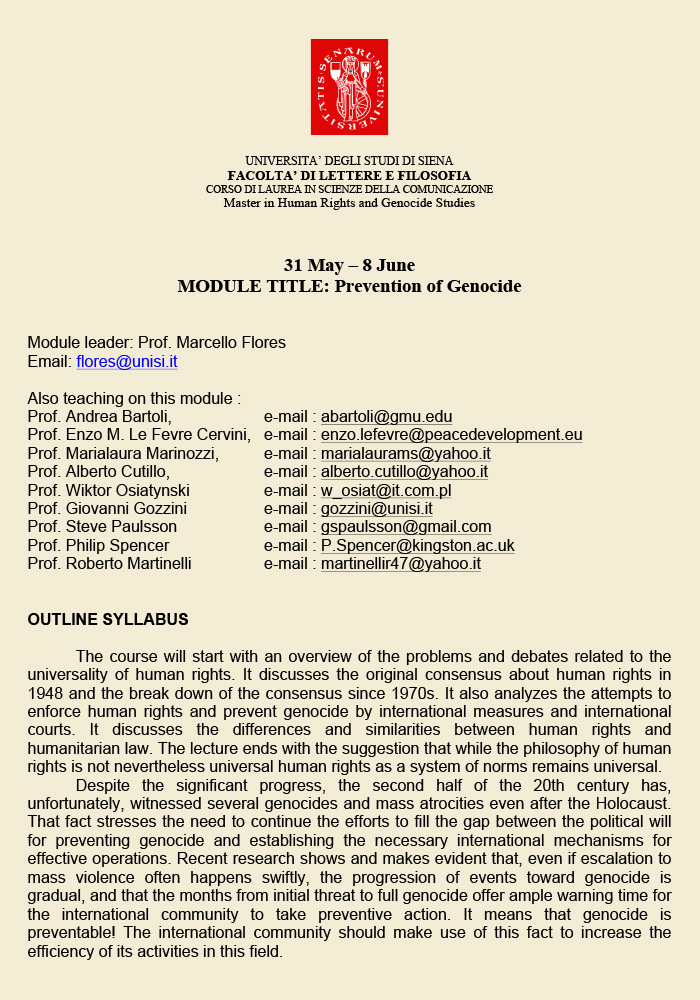 The course will start with an overview of the problems and debates related to the universality of human rights. It discusses the original consensus about human rights in 1948 and the break down of the consensus since 1970s.
It also analyzes the attempts to enforce human rights and prevent genocide by international measures and international courts. It discusses the differences and similarities between human rights and humanitarian law.
The lecture ends with the suggestion that while the philosophy of human rights is not nevertheless universal human rights as a system of norms remains universal.
written by Mrs. Marialaura Marinozzi
–
University of Siena
Master in Human Rights and Genocide Studies
Module leader: Prof. Marcello Flores
PhD Dissertation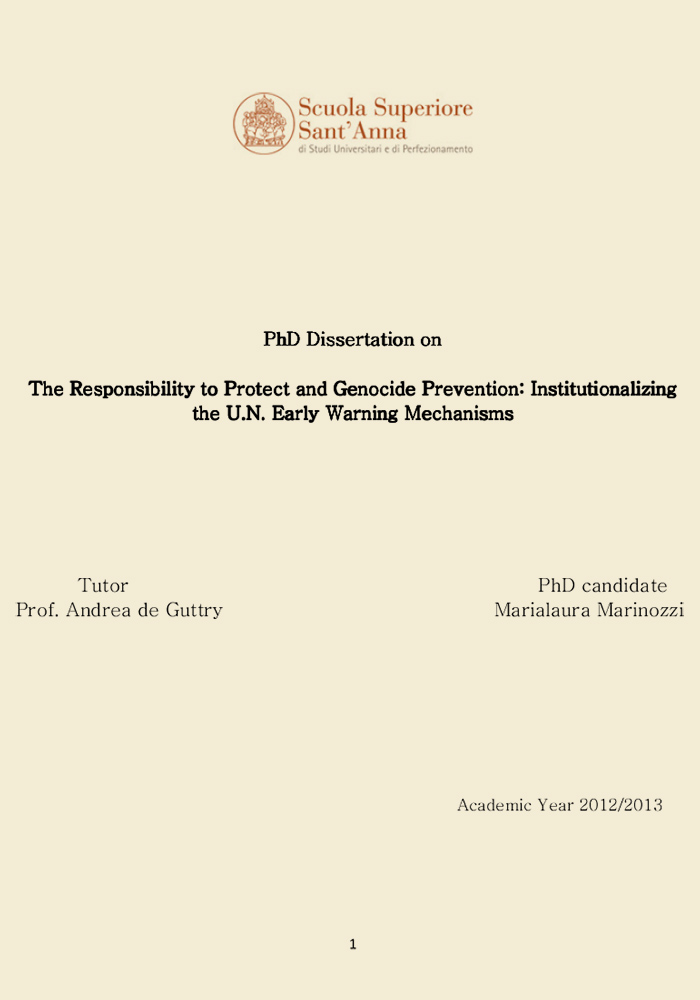 The Responsibility to Protect and Genocide Prevention: Institutionalizing the U.N. Early Warning Mechanisms.
Confronting genocide and similar mass atrocities has long been a central concern of the contemporary international order.
Upon adoption of the Convention on the Prevention and Punishment of the Crime of Genocide (Genocide Convention) on 9 December 1948, the President of the United Nations (UN) General Assembly had triumphantly declared that "the supremacy of international law has been proclaimed once and forever".
written by Mrs. Marialaura Marinozzi
–
Academic year
2012/2013
Tutor: Prof. Andrea de Guttry
Doing business in San Marino
Download now the book in PDF format
Downaload
Sign up for HLB San Marino newsletter